Saint Louis,
17
September
2018
|
17:00 PM
Europe/Amsterdam
Talking with Teens about Sex
New book encourages parents and leaders to start conversation early
Having "the talk" with your kids can be uncomfortable. And if you're in ministry of any kind—whether you're a DCE, pastor, or volunteer—you have probably been asked some hard-hitting questions by teens about relationships. Advice from adults to youth usually begins and ends with "Don't have sex."
But that advice doesn't address bigger issues, and it might cause teens to
Think sex is bad (even in the context of marriage)

Assume everything but sex is okay

Be unable to draw healthy emotional and physical boundaries in dating

Turn to nonbiblical sources for advice on topics they aren't getting from Christian adults (pornography, self-pleasure, same-sex attraction)
Heather Ruesch—a life-issues speaker, pregnancy center director, and abstinence educator—saw first-hand how teens' lives were affected by a lack of knowledge about God's design for relationships. And she was moved to do something about it.
So she wrote Sexuality Mentality: Creating a Culture of Biblical Integrity, which talks about the real topics kids are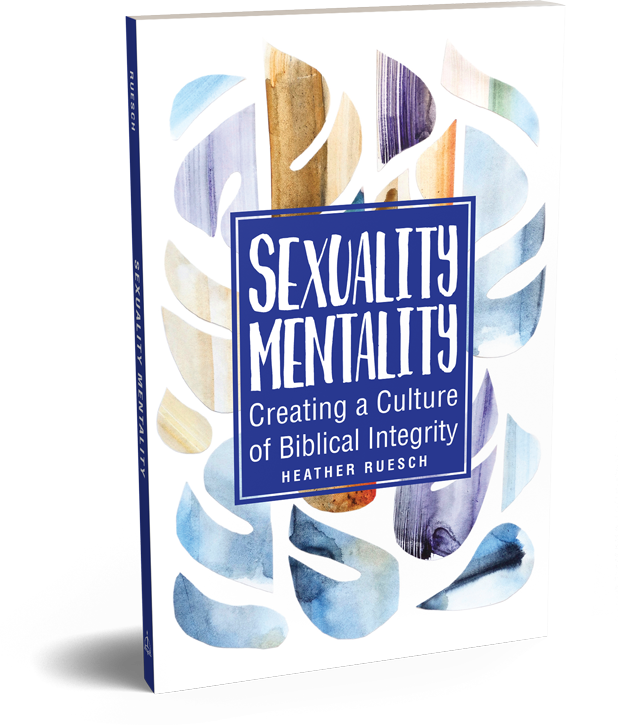 asking about—topics like pornography, homosexuality, modesty, and sex. She clearly and candidly talks about God's design for relationships, so you can be equipped to share God's truth with the young people in your life.
For more information on Sexuality Mentality or to order the book, please visit cph.org/sexualitymentality or contact Lindsey Martie, Public Relations, by phone at 314-268-1303 or by email at Lindsey.Martie@cph.org.
About Heather Ruesch
Heather Ruesch is a well-respected life-issues speaker and singer/songwriter. She is passionate about youth and about being a voice of God's truth in their lives. Heather is an abstinence educator and certified pregnancy center advocate and has served as executive director of crisis pregnancy centers. She and her husband Matt have three children and live in Michigan.
About Concordia Publishing House
Concordia Publishing House (CPH) is the publishing arm of The Lutheran Church—Missouri Synod. For 150 years, CPH has been providing individuals, churches, and schools with products that are faithful to the Scriptures and the Lutheran Confessions. From books and Bibles to church supplies, curriculum, and software, CPH offers more than 10,000 products to support the proclamation of the Gospel worldwide. Visit CPH online at cph.org.